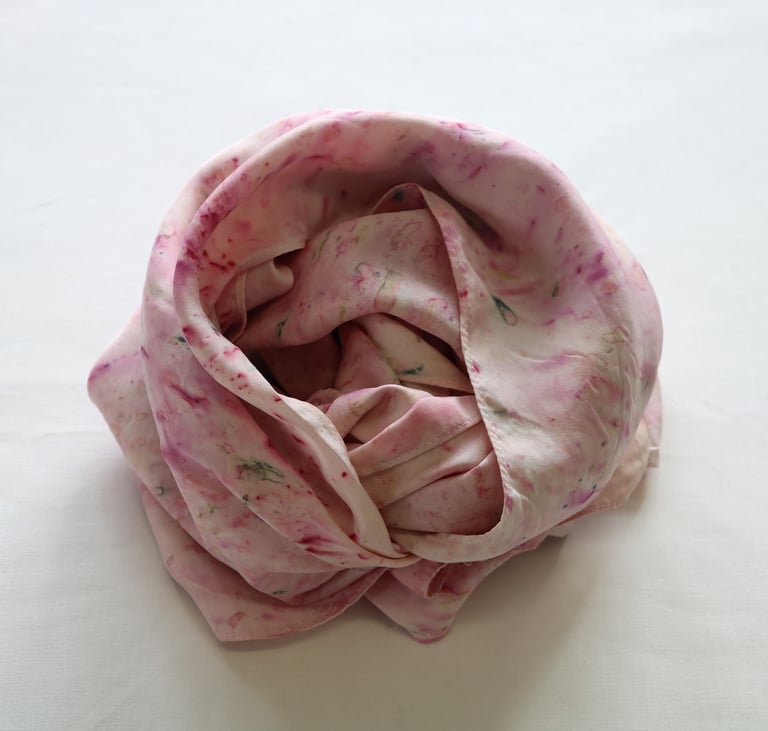 Bundle Dyed Silk Twill Scarf (ST7)
156cm x 90cm
Scarf made from reclaimed/second hand silk twill, bundle dyed natural dyes: Quebracho, Cutch extract and treated in Alum Mordant and Soda Ash.
Each scarf varies in pattern and colour due to the nature of the process.
Hand wash at a low temperature with PH balanced delicate soap. Do not tumble dry.
SKU: ST7
Disclaimer: due to the handmade nature of this item colours and design might be slightly different to those shown.